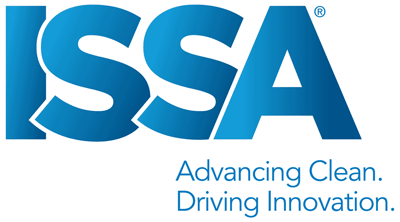 Automation Amidst The New Normal
A 5 Part Webinar Series
In a new webinar series presented by ISSA and SoftBank Robotics, experts discuss the uncharted territory of a global Pandemic and the "New Normal" facing all of us right now! There is an unprecedented combination of opportunities and challenges for the cleaning industry using robotics, automation, and new business models. Listen to multi-disciplinary experts navigate and guide us to leveraging automation for optimal business outcomes.

April 16, 2020, 10:00am PST
#1 "How Automation Helps You Meet the Uncharted Demands of a Pandemic"
The implementation of automation has been inevitable in your long-term strategic vision. But with COVID-19, we've reached a tipping point — one where the demands on cleaning will never be the same. Meeting those demands now requires automation. Join Mark Warner, ISSA's education manager; Jon Hill, co-founder of LaserClean Systems; and Kass Dawson, head of strategy for SoftBank Robotics, for a conversation about how automation helps you meet the increased demands placed on you — now and in a post-pandemic world. These industry leaders will answer your questions in real-time, while diving into how to meet the new expectations of clean and maintain the health and safety of employees.
April 30, 2020, 10:00 a.m. PST
#2 "Effective Cleaning Precedes Effective Disinfecting -The Role of Robots in the New Normal"
While the unexpected crisis has us focused on cleaning and disinfecting - it has highlighted the importance of thorough cleaning prior to disinfection. Robots provide a natural way to add to the breadth, depth and intensity of cleaning required in this "New Normal" of commercial cleaning. Join industry leaders as they discuss the role of automation in increasing and improving cleaning.
May 14, 2020, 10:00 a.m. PST
#3 "5 Ways Humans and Robots Can Collaborate During Times of Crisis"
There is a cleaning crisis across every structure as we try to balance increased cleaning demands due to the pandemic with safety and health of workers. Humans can collaborate with Robots to manifest true work automation. Join us for a discussion on how humans can collaborate with intelligent robots, by off-loading repetitive, onerous cleaning.
May 28, 2020, 10:00 a.m. PST
#4 "A New Shift. A New Co-worker. Automation to Augment the Workforce"
Cleaning staff are 'essential workers' and frontline heroes serving all of us during this pandemic. Employers are looking to protect them while responding efficiently to the increased demand . Join us for a discussion about how automation enables augmentation of the work shift with a 'safe new co-worker'.
June 11, 2020, 10:00 a.m. PST
#5 "The Automation Summit - A Townhall Session with Leaders"
(Panelists Predictions with live Q&A.- by Influencers, customers, thought leaders on all of the above)

At the final segment of the webinar series, the focus will be on Automation and the ROI it delivers. Come hear expert panelist cover a range of topics from 'Predictions on Automation in Commercial Cleaning' to 'measuring ROI from real-world usage'. Ask your questions Townhall style and enjoy the insights & unique perspectives from panelists in real time.