About the Guide
Innovation Leads The Way To Improve The Cleanliness And Air Purity of Indoor Environments To Keep People Safe and Healthy.
The impact of Indoor Air Quality (IAQ) on our health and well-being is directly linked to the air we breathe. Daily exposure to poor indoor air quality is known to trigger asthma, respiratory related health issues, allergies, tiredness, and cognitive disruptions
Fortunately, there are steps that can be taken to improve indoor air quality.
We discuss those steps, along with an innovative approach that helps keep indoor air 8x cleaner compared to a traditional cleaning method, in our Air Quality 101 guide. You'll even discover how smart companies are reducing the amount of airborne microbes in indoor environments by 20%.
To learn more about the importance of indoor air quality on worker productivity and well-being, as well as how you can take innovative steps to improve indoor air quality, download our Air Quality 101 guide.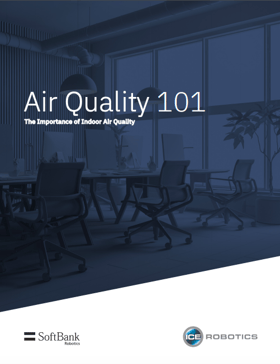 To Download the Guide, Complete the Form Below: